International Loehe Society Conference
July 24, 2022

-

July 27, 2022
Christian Identity in Crisis: The Legacy of Wilhelm Loehe as Inspiration for the Church Today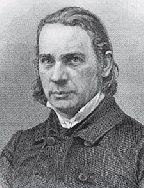 Is Christian identity in crisis? What does Christian faith mean in a time of crises? Why do we need the church in the world today?
These are the questions that many people in the 19th century asked themselves as they were unsettled by enormous upheavals. Seventy million people, mostly younger men and women, saw no future in Europe, and so left their homes and moved into a new, unknown world. Wilhelm Loehe and his companions developed visions and practical models for the church of the future.
The 5th Conference of the International Loehe Society 2022 discusses the current relevance of these new approaches in the fields of theology, liturgy, mission and diaconia.
The conference is made possible with support from: German American National Congress (DANK), Diakoneo (Diakonie Neuendettelsau), Gesellschaft für Innere und Äußere Mission and Wartburg Theological Seminary.
The International Loehe Society
The International Loehe Society (ILoeS) was founded in 2005 in Dubuque, Iowa, to promote study of the life, theology, and work of Wilhelm Loehe (1808-72) in historical context and to explore Loehe's continuing significance for the church in its life and mission today. The scope of Loehe's work extends through the institutions he founded in Neuendettelsau/ Germany and their outreach throughout the world. Regular conferences serve for research and international exchange.