Montessori Teacher Beth Zimmerman, Sister of MDiv Student Ruthie Mhanga, Begins Fishbowl Academy on Campus
"The Fishbowl" is a nickname given to the cul-de-sac of family-style campus housing.
RUTHIE MHANGA, MDIV STUDENT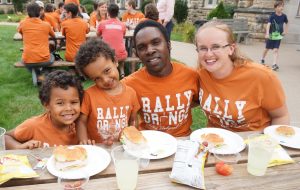 When the pandemic hit and schools were closed, we all had our kids in our homes and tried our best to keep them apart for safety. It was a hard adjustment for our family in particular, and I think all the other families as well. We felt alone and stretched thin. When the school district started sending out information about how school would look, we had parent conversations outside in the fishbowl.
During these conversations I got word from my sister, Beth Zimmerman, who is a trained Montessori preschool through kindergarten teacher, that her teaching contract was not renewed because her school had such low enrollment. Like so many others in our country, she lost her ability to pay rent and her monthly bills.
It seemed like an answer to my prayers when I was asking God how I was going to make it through my internship year with 2 kids and my husband who is working full-time keeping semitrucks that deliver food on the road in good condition. I invited my sister to move in with us! She could teach my kids at home and I offered the option to other families in our neighborhood as an option for them to join in as well.
We had no idea how we were going to do this, but had faith that God would make a way.
We applied for Thrivent action grant money to buy supplies for the classroom. My sister, affectionately called Auntie Beth, brought a lot of the materials she owns as well. We got a classroom set up in our basement. Other seminary students helped by providing extra storage space in their basements, making child sized masks, and giving words of encouragement and prayer for us parents as we tried to navigate this pandemic together.
LIZ LOCKE, SPOUSE OF MDIV STUDENT ERIC LOCKE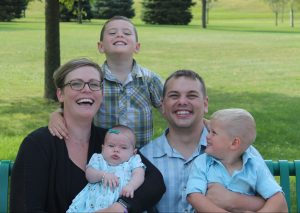 We were expecting a new baby in May and were facing many unknowns. Like many, the pandemic changed our lives. While we did not currently have children in school at that time, we had our son Corban enrolled for school in the fall. We were also looking into sending our son Noah to half-day pre-k in order for me to have a few breaths during the day with our new baby. We knew, along with our neighborhood community, that there were going to be changes come fall when schools were looking at re-opening. I was overwhelmed thinking about what it'd look like with me trying to keep two very active little boys occupied with a new baby, all the while Eric is in school online. Auntie Beth has been a tremendous blessing not only to me, but to our five little boys (ages 3-6). They are THRIVING.
MDIV STUDENT NATHANIEL ADKINS AND AMBER ADKINS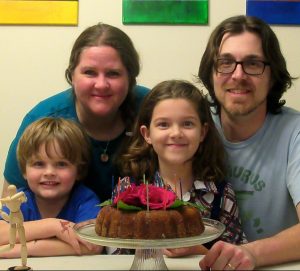 The on-campus community is one of the main reasons we chose Wartburg in the first place—we look out for each other whenever we can. All parents parent all children in the Fishbowl.
We are the village people talk about.
I (Nathaniel) spent a fair amount of time this spring in class while our children Edmund and Thisbe were at home after the schools shut down, and it was often difficult giving my entire attention to instructional time. Knowing that my son is in a safe and structured—and acoustically separate!—environment while I am in class has been critically important.
We were originally going to do online schooling for Edmund (he's 5 and in kindergarten), but we learned that was not going to work for us because it was going to require more on our part than we could commit to—Nathaniel is a full-time student, I (Amber) work part-time outside of the home, and we have a third-grader doing hybrid learning. We didn't think having three people in the house doing class on-line (two who would need a lot of nudging) would be fulfilling, successful, or fun. The Fishbowl Academy has truly been the answer to a prayer we didn't know we had.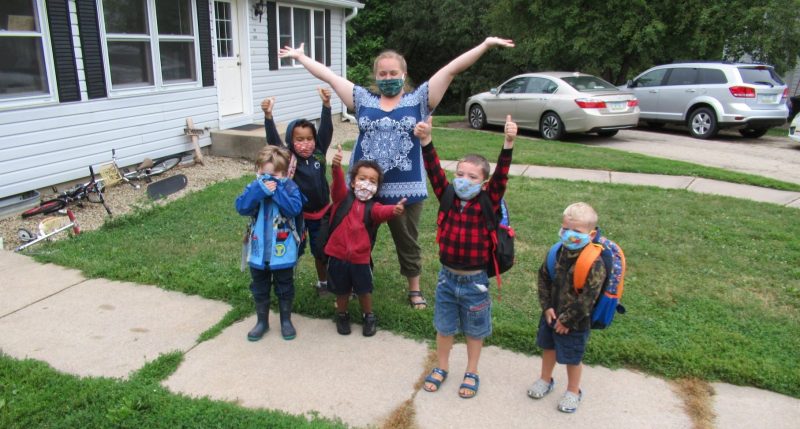 RUTHIE MHANGA, MDIV STUDENT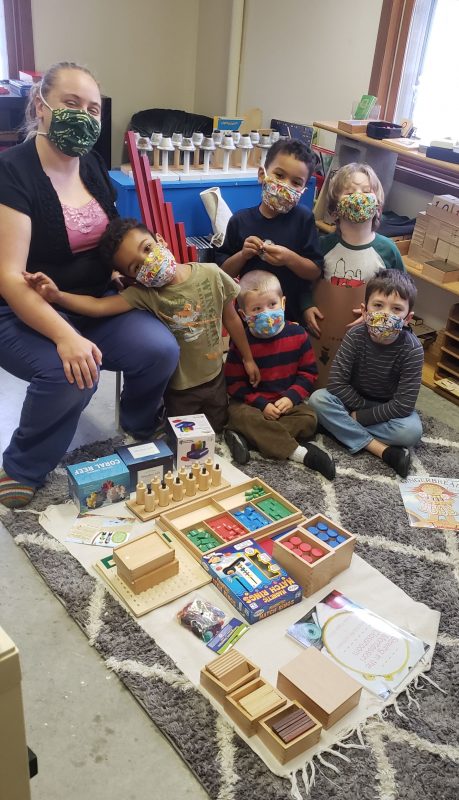 Once the school was up and running, and Auntie Beth (pictured right with the boys!) was putting in full time work as a preschool teacher for 5 boys on campus, we parents started thinking of what we could do to make sure her bills were covered.
My sister had made a lot of her own materials using a laser cutter and wood for the preschool and they look so professional…and it just so happened the Dubuque Library had a laser cutter that we could rent time on.
We wanted to ask people to donate to the school, and also provide a gift of something people could treasure and also easily be mailed.
We found our answer with some Christmas ornament designs from artists on Esty, booked time on the laser cutter, and shared our story on Facebook with pictures of the ornaments.
The response was overwhelming. People loved the ornaments (pictured below) and loved the opportunity to support our little school.
We were hoping for enough to cover the bills for the next few months…but instead the donations were so great that we covered Auntie Beth's bills for the whole school year and had extra left over!
We have been able to purchase more materials for the classroom through Montessori supply companies. The new materials have just started arriving this week (also seen in the picture to the right)! Big thanks and gratitude for everyone who is supporting us! It has been an overwhelming show of love and support.