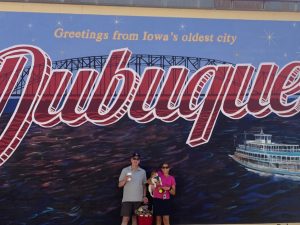 On behalf of the faculty and staff, I want you to know that we are so excited to welcome the Wartburg Community back to the Castle for Prolog Week, Fall 2021!  We extend this welcome even in the midst of ongoing concerns around the Delta variant of COVID-19, knowing that not everyone is able to come this year.  For those of you who are not able to come in person, please know that we are doing all we can to ensure that your synchronous Zoom experience will be as full and rich as possible.  For those of you who will be here in person, please know that we continue to watch the latest guidelines coming from the CDC, and we also continue to consult with our medical advisor regarding the best practices for keeping our community safe and healthy.  As I have said before, this is not where we hoped to be at this time, but yet, this is where we find ourselves, so we will rise to the challenge with resilience, creativity and confidence.  As my mother likes to say, we will make the best decisions we can with the information available to us at the time.
On a personal note, I can share that John, little Rufus and I have enjoyed our first summer in Dubuque. Even though I was a student at Wartburg back in the 1990s, I never actually spent a summer here: I did CPE one summer; I travelled to Neuendettelsau to prepare for my year there during my second summer; then it was internship, and then it was off to Papua New Guinea after graduation. I'm happy to report that, at least this year, this summer in Dubuque was mostly lovely—unlike many other parts of the country, sadly. Rufus and I got a chance to explore many of the hiking trails close to town, we hosted some guests, and regularly enjoyed the Farmers Market—and made friends and family across the country jealous with our consumption of Iowa sweet corn and tomatoes!
I also enjoyed watching students come and go as they moved to and from CPE and Internship, and as our recent graduates moved on to first calls.  It is a reminder that the seminary community is always dynamic and always facing outward, engaging the world and sharing the gospel of Jesus Christ.  I give thanks to God for you all, and for our whole Wartburg Community, where learning leads to mission and mission informs learning!